Find the right care right when you need it. Start by choosing your reason for visit, and we'll help you find the right care.
The symptoms of the Virus are difficult to distinguish, as they present symptoms like other coronaviruses that are similar to those of the common cold. People with confirmed cases have reportedly had mild-to-severe respiratory illness with the following symptoms:
Prescription

Refills
PRESCRIPTIONS
Order prescription refills from our convenient online form and we'll get your prescription ready for pick up or to be delivered!
Morrell Park Pharmacy is an independent retail pharmacy located in Northeast Philadelphia. Our goal is to provide personalized care (with a big smile), easy access (no waiting lines) and most affordable medications. Since we started operation in 2019, we have strived to understand and service unique needs of our community.
We have actively participated in numerous community events and support many local organizations; it is our way to give back to our supportive community. We understand that each patient has individual needs, and we are dedicated to customizing care based on those specific needs. We offer many unique services that sets us apart from chain pharmacies (Please refer to service tab to learn more).
Prescription

Transfer
PRESCRIPTIONS
Vitamins & Supplements Ready to switch to Morrellpark Pharmacy? Transfer your prescptions to us today, we will take care of the rest!
What Patients Are Saying About Us!
I love having a Neighborhood Pharmacy.
Great service, Pharmacist pays close attention and remembers your medication, reaches out to you immediately if there is an issue and works with you to resolve it. I feel welcome every time I come in to get my medication and always available to answer any questions I have. A+ Service!
Great service. Highly recommended!!
Started going here when they 1st opened….Great service awwesome Pharmacist my go to pharmacy now!!AAAAA++++ Highly recommended
Wonderful service and very friendly pharmacist!!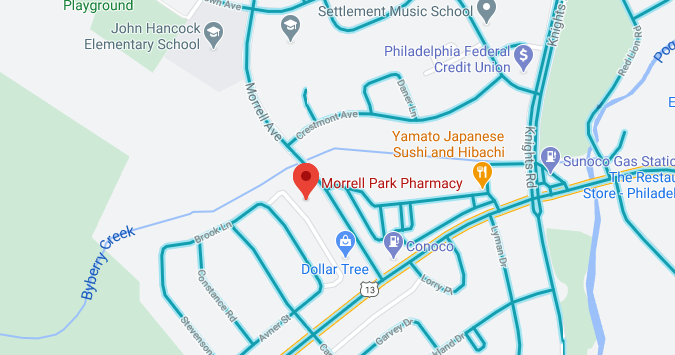 Let us know how you enjoyed your pharmacy experience here at Morrellpark Pharmacy